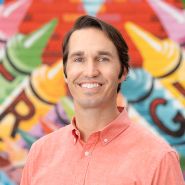 I was born and raised in the Houston area, specifically in Katy. I was a decent athlete, playing football and running track throughout high school. After high school I attended and graduated from Texas State University - San Marcos in 2008 with a bachelor's in Criminal Justice. Immediately upon graduating I fell into a job at the Hyatt Regency Downtown Houston at the front desk, foregoing ever having any employment in law enforcement.
In 2011 I transferred to Austin with Hyatt and was married to Anna in 2013. In 2014, with my wonderful wife's blessing, I enlisted in the United States Air Force Reserves and served six years in Aerospace Propulsion as a jet engine mechanic on the C-5 Super Galaxy.
Our family began to expand in 2017 (the same year the Astros won their first World Series!) with the birth of my son. His younger sister came in 2021.
Due to the Covid-19 pandemic in 2020 I left Hyatt and joined Alexa Management as the Director of Sales & Marketing. It's here that I began to work and spend time in Wimberley, allowing me to meet Scott Martin who invited me to join the Men's Cooking Club of Wimberley.
I enjoy making cocktails and dessert the most, but I'm excited to learn more about culinary life with the fine gentlemen in this club.