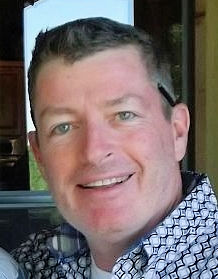 Born in Owatonna, MN in 1963 the youngest of three children to Tom and Pat Kingsley who proudly displayed and talked about Irish roots and 100% Irish heritage. Our Grandmother Rosella Obrien always emphasized holiday gatherings with extended family featuring wonderful food.
I grew up experiencing food with family at key holidays which still exists today. When I was fortunate to meet my wife Samantha part of our dating experience was going to cooking classes. While re-evaluating career direction at one point and considering my passions I looked into event coordination, being a chef, and selling wine. Wine seemed to be best option at the time and something I loved. My focus on wine dinners with cooking was where my passion stems from and I still use today.
Our family moved to Texas and specifically Wimberley in 2010 and was a great fit for our needs. I'm currently working with Dripping Springs Distilling in sales and when the opportunity to join MCCW came along I jumped on chance to fulfill career direction I never took.
My focus in meals encompasses all senses of the theme which includes music, attire, drinks, and food.

Slainte!